THE NORTH FACE the Naomi Otsu Collection for International Women's Day

Just in time for International Women's Day, The North Face collaborates with graphic designer and illustrator Naomi Otsu (she/her) to create a new collection that optimizes performance specific to women's needs on the trail.

  The North Face joins hands with graphic designer and illustrator Naomi Otsu to present a new vibrant print design for the outdoor exploration collection that celebrates women - just in time for International Women's Day.

Born in New York and raised in Tokyo, Naomi Otsu is recognized for her use of vivacious colors, intricate brush strokes and captivating illustrative interpretations of wild plants and characterized objects through a multicultural lens. Drawing from fond memories of outdoor adventures with her mother, Naomi Otsu translated the magical energy of explorations onto a canvas with lively prints of blooming flowers and spirited animals, symbolizing the innate beauty and power of women in the wild. Injecting this energy into The North Face's Outdoor Exploration collection, we bring the spirit of "love of the wild" and "never stop exploring" to life for women on the trail. This spring we see the hiking collection reimagined in Naomi Otsu's design, including jackets, shoes, pants, shorts and hat - presenting a complete gear for women on their outdoor journey.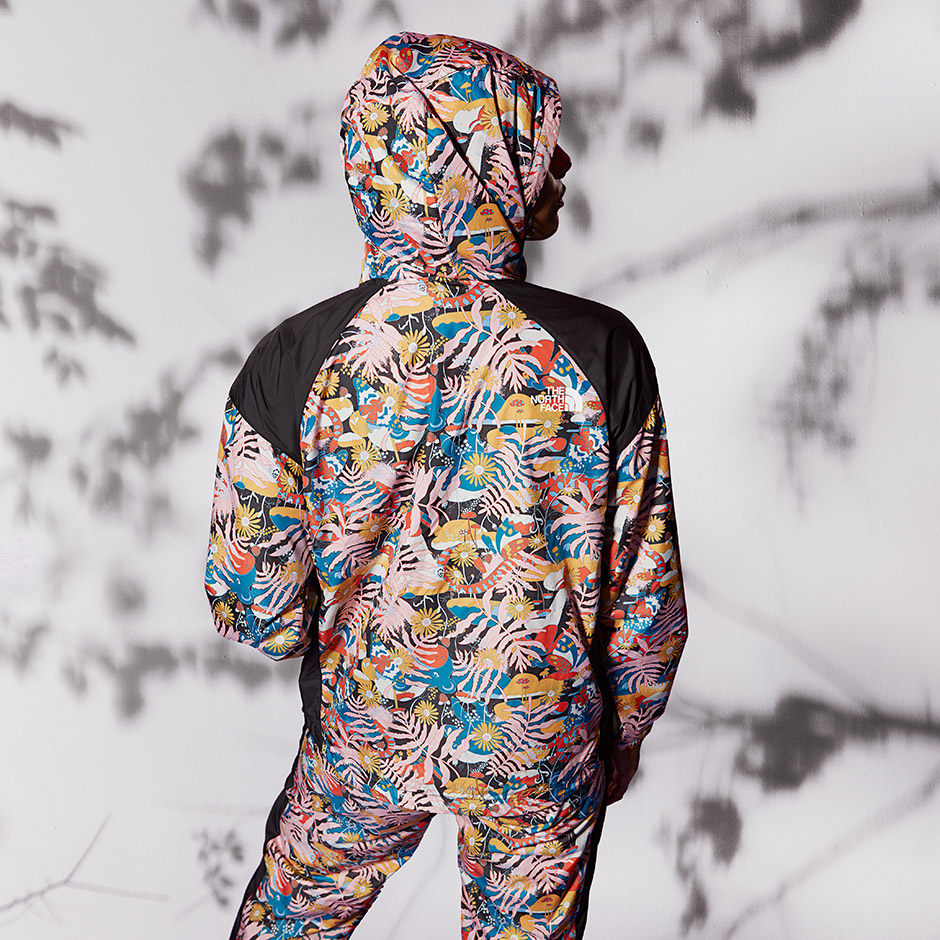 The North Face VECTIV Escape hiking shoes feature a stable 3D VECTIV TPU plate and a flexible seamless upper, delivering all-day comfort wherever you roam. Equipped with The North Face's proprietary VECTIV innovation, the shoes bring unparalleled performance and stability so that every explorer can move forward freely in nature. Featuring DWR water resistant functions and hand pockets with secure zippers, the Printed Hydrenaline Jacket jacket is the ultimate outfit for the outdoors.
Exploration is in our nature. Immerse yourself in the wild and feel its power as you discover your own trail. The Naomi Otsu Printed Hydrenaline Jacket will be available starting March 8 at The North Face K11 Art Mall and New Town Plaza stores with more from the collection arriving this month. Shop The North Face Naomi Otsu Outdoor Exploration collection and ignite the love for the outdoors and unleash the spirit of women in the wild.
About The North Face® 

The North Face, a division of VF Outdoor, LLC, was founded in 1966 with the goal of preparing outdoor athletes for the rigors of their next adventure. Today we are the world's leading outdoor brand, creating athlete-tested, expedition-proven products that help people explore and test the limits of human potential. We protect our outdoor playgrounds and minimize our impact on the planet through programs that encourage sustainability. The North Face products are available at premium and specialty retail sporting goods stores globally and is headquartered in Denver, Colorado.
For more information, please visit  https://www.thenorthface.com.hk/.